Share:
COVID-19 UPDATE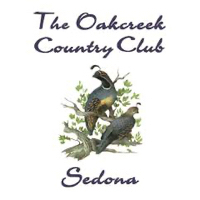 Hello everyone,

The golf course remains open for business. With the ever-changing paradigm surroundings COVID-19 and the unprecedented response to this situation, we are sending this email to let you know what the course is doing to keep this a safe and fun place. We anticipate the course will continue to update its procedures and additional measures will be taken as deemed appropriate. We shall implement best case practices, and any health directives current or in the future as issued by the City, State or Federal Government.

We do anticipate these are temporary measures and are expecting as warmer weather arrives, we will be able to step back from these implementations.

Starting immediately, many golf shop items shall be moved out of reach of the public. This will include: scorecards and pencils, gloves, balls, clubs and other items. Please ask us, we are more than happy to supply these to you. Golf carts will be sanitized after each use. Water jugs and sand rakes have been removed. Only one group shall be allowed on the tee box at any time. The Range will be closed during this time. Additionally we will be doing cleaning daily of all doors, railings and other high use contact spots.

The course activities are only one part of any solution. We are asking the players and patrons to help control the spread of this virus. We ask that you implement the following practices when you are here at the course. Do not gather in large groups. Leave the flagstick in place while you are playing. Stay home if you are sick. There will be no penalties for unused or late canceled tee times. Dispose of your pencil after your round. Ask us for any assistance you may need.

By implementing these steps now, it is our hope to minimize any disruption now and in the future to your use of Oakcreek Country Club. Your help and participation is vital to the success of the endeavor. Please feel free to reach out to me with any concerns or questions.


04/02/2020 - 135 Views - View Golf Course Profile