---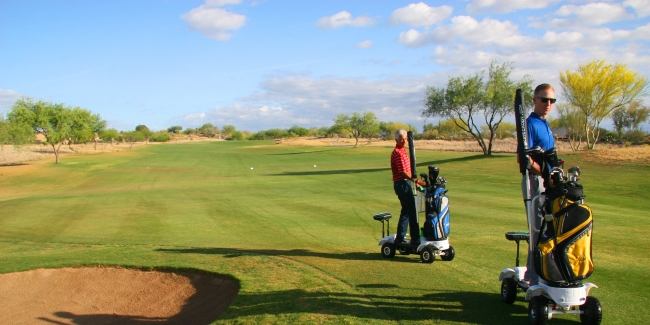 Trilogy Golf Club Vistncia Luanches The Golf Skate Caddy
Surf The Turf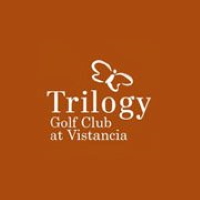 The Trilogy Golf Club at Vistancia announced today that it now offers a new way to get around the golf course - the Golf Skate Caddy. Designed by lifelong golfers and board-sport enthusiasts, Matt and Dan Quinn of Australia, the Golf Skate Caddy combines the functionality of a golf cart with the fun and freedom of a motorized skateboard. The highly mobile, lightweight vehicles tread lighter on the golf course and allow for a broader range of travel that helps speed up the pace of play as well as create a unique and enjoyable experience.

"Golf Skate Caddies are an exciting new way to get around Trilogy Golf Club at Vistancia," said Greg Ellis, general manager. "At just $20 per rental, they are a great value and you're guaranteed plenty of laughs! Players must be at least 16 years old and over and have a driver's license, and we currently have four available for our guests to try out. We ask them to arrive 45 minutes ahead of their tee time to go over all aspects of operating the Skate Caddy including throttle, breaks, turning and most importantly how to look as cool as possible while surfing the fairways!"

For anyone accustomed to snowboarding, wakeboarding, surfing or skateboarding, the new Golf Skate Caddies are exceptionally intuitive. But even those with no prior board-riding experience will find learning easy and fun.
The Golf Skate Caddies are available for use by both members and non-member guests. Cost is $20 per round. First-time riders are required to sign a waiver and demonstrate competency following a tutorial. Anyone who'd like to reserve a Golf Skate Caddy for his or her next round should contact the golf shop to make arrangements.

Crafted by renowned Arizona golf course architect Gary Panks, Trilogy Golf Club at Vistancia's championship-caliber golf course plays to 7,259 yards and is accented by tall native grasses as well as breathtaking views of the surrounding desert and nearby mountains. Making strong use of the natural flow of the terrain, Trilogy Golf Club at Vistancia rewards careful planning and precise execution. However, the design is flexible enough to be enjoyable for players of all abilities.

News Source: Trilogy Golf Club at Vistancia
Posted June 9, 2015 || Viewed 4,569 times || View Course Profile
Share Comment