---
Forecaddies Now Available
CADDIEMASTER to offer forecaddies for golfers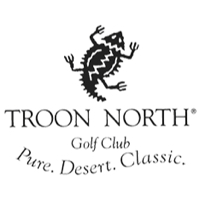 Troon North has partnered with CADDIEMASTER to offer forecaddies to enhance the overall golf experience. This is the same company that runs TPC Scottsdale caddie program along with some of the top golf resorts in the country including Whistling Straits, Pinehurst, and Pebble Beach. This service will be an optional service for the shoulder seasons and will be available November through April. Arranging forecaddies will need to be made in advance. Below is contact information for Tom Keeley who is one of the managers that will be assisting in managing the program. You can reach out directly to him to arrange this service for your guests. Please make sure to mention that this is an option to the guest at time of booking. Please make sure to share this rest of the team so when speaking with guests are knowledgeable. Please let me know if you have any questions.

COST
The cost for a forecaddie is $30 pp caddie fee and a minimum of $20 recommended cash tip per person. This fee is pp for a 2some, 3some, or 4some. If an single wants to take a forecaddie the fee is $60 instead of the $30. The caddie fee of $30 will be collected in the golf shop and the gratuity needs to be paid in cash to the forecaddie. This fee will be in addition to the golf rate.

CANCELLATIONS
If a guest wants to cancel their forecaddie they need to give at least a 24 hour window or will still be responsible for the fee. You will need to reach out to CADDIEMASTER to cancel.

***PEAK SEASON MANDATORY FORECADDIES****
We will have mandatory forecaddies for peak season in the high demand time frames. The window of mandatory forecaddies will start January 19th 2017 through April 4th on Thursdays, Fridays, and Saturdays with window of 8:30am to 12:30pm. This window does leave a few times prior and after on these days for guests that do not want to take a forecaddie. Also for any reservations already booked on the tee sheet as of today will not be required if the guests choose not to take a forecaddie.

FORECADDIE EXPERIENCE
Troon North will have a multiple managers on property from CADDIEMASTER to help coordinate all the forecaddies. The forecaddie will introduce themselves prior to going to the first tee. The forecaddie truly enhances the golf experience in many ways. Most think of caddies for just course knowledge which they will all have but in addition will help in many other ways. They will assist locating balls that are off line in the desert, rake bunkers, clean clubs to name a few. They will also assist with a better pace of play for the guests which we know everyone will.
News Source: Troon North Golf Club
Posted November 14, 2016 || Viewed 3,415 times || View Course Profile
Share Comment