---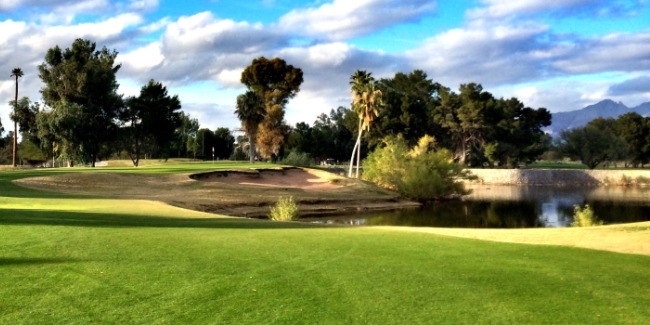 OB Sports Golf Management Chosen By City of Tucson To Manage Its Courses
Five Municipal Course Now Managed By OB Sports

The City of Tucson selected OB Sports Golf Management to manage its five municipal golf courses - Dell Urich, El Rio, Fred Enke, Randolph and Silverbell. Effective February 1, 2014, OB Sports will assume responsibility for all facets of operations at these five courses including course maintenance, marketing, customer service, golf shop operations, food and beverage, and human resources.

"On behalf of OB Sports, we'd like to thank the City of Tucson for the opportunity to manage their five golf facilities," said C.A. Roberts, president and principal of OB Sports. "We respect and appreciate the City's rich history as a provider of exceptional golf to the everyday golfer. It's a pleasure to help carry this tradition forward. We believe that our team can reach the goals set out by the City while also preserving the value and quality of play that so many golfers have enjoyed at these fine facilities over the years."

The announcement came after an extensive review process undertaken by the City that resulted in the decision to hire an outside agency to manage the courses while the City retains ownership. Through a competitive RFP process, OB Sports eventually earned the contract, edging out 15 other golf course management companies along the way.

"We look forward to a productive working relationship with OB Sports," said Richard Miranda, City of Tucson Manager. "We believe with their experience in the Arizona golf market and their approach to golf facility management, OB Sports can achieve the goals we share of enhancing the golf experience for those who play on the five Tucson City Golf courses and moving our golf operations toward financial stability."

Posted January 14, 2014 || Viewed 3,289 times
Share Comment