---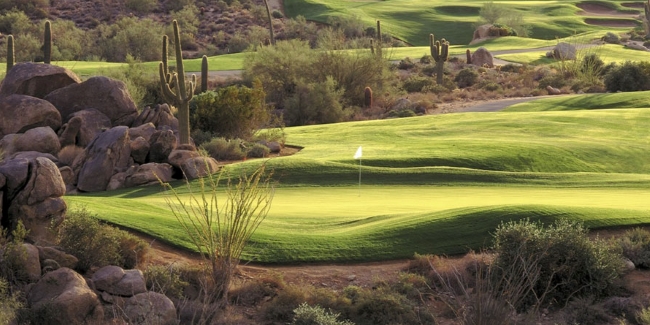 Sun Ridge Canyon Unveiled New Golf Course Enhancements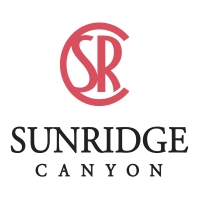 SunRidge Canyon Golf Club, ranked amongst the "Top 20 Best Courses You Can Play" in Arizona by Golf Magazine, is undergoing an impressive enhancement project that will be certain to elevate the club even higher in national and state rankings.

The project was designed to enhance agronomic conditions and improve upon playability, while maintaining the challenge that golfers have come to love at SunRidge Canyon and the club's signature Wicked 6 finishing holes. All enhancements will be unveiled during the SunRidge Canyon Golf Club re-opening on October 2, 2015.

"Upon purchasing the club in 2010, we have been committed to making SunRidge Canyon a total golf and dining experience and all of the recent enhancements were done with this goal in mind," said Don Misheff, owner of SunRidge Canyon Golf Club."

"This summer we embarked upon the course and practice facility enhancement to continue to make SunRidge Canyon a 'must play' for area and visiting golfers. Along with these new improvements, our staff is committed to providing five-star level service to complement our world-class facility," said Kris Starr Director of Operations.

The enhancements included regrassing of all putting surfaces on the course to Champion ultra dwarf Bermuda grass, expansion of putting surfaces, bunker redesign, and expanding landing areas. Specific enhancements also included:

* Resurfacing all putting greens with Champion ultra dwarf bermuda grass (which according to National Turfgrass Evaluation Program Trials can be groomed to create STIMP meter speeds of nearly two feet faster than other ultradwarf cultivars).

* Modifications and softening of green undulations to allow for new and faster green speeds.

* Putting surface expansion. The addition of 5,000 square feet of putting surfaces to restore the putting greens to the size of the original design. Specific expansions included holes three, five and thirteen.

* Redesign of bunkers on holes three and seven, fairway bunkers on four, eleven, and fifteen.

* Expanded landing areas on two, three and eleven fairways to allow wider landing areas off the tee.

"Changes were done with intent and in collaboration with not only our agronomic leader Ron Ruppert, but also with input and valuable feedback from Scottsdale area PGA Tour veterans and SunRidge Canyon friends including Gary McCord, Peter Kostis and Howard Twitty," said Wes Neal, head golf professional. "Enhancements were done to make the golf course more forgiving for the average player, while maintaining the challenge and allure of SunRidge Canyon including our stout finishing stretch - the Wicked 6."

SunRidge Canyon Golf Club also expanded upon their popular practice facility, adding teeing area space to approximately 14,000 square feet, as well as expanding the current practice facility performance center. The latter of which was done to accommodate the move of Hot Stix Golf from their former Scottsdale Airpark location to SunRidge Canyon. This fall, SunRidge Canyon will be the global home of Hot Stix Golf, the leader in technology-based club fitting by certified club-fitters utilizing proprietary fitting software and technology.

Recently, the club also announced a new affiliation with Troon whereby SunRidge Canyon will welcome and participate in proven Troon programs such as Troon Rewards, Troon Golf Vacations, Troon Advantage and Team Troon group/tournament opportunities. SunRidge Canyon has also been added to the popular Troon Card program as a participating club for Arizona and National TwoSome and FourSome card programs. "Our team is extremely excited about the new Troon relationship" says Starr.

For more information on SunRidge Canyon Golf Club, the Wicked 6 Bar and Grill, Hot Stix Golf or instructional opportunities at SunRidge Canyon Golf Club, call 480.837.5100.

News Source: SunRidge Canyon Golf Club
Posted October 16, 2015 || Viewed 3,183 times || View Course Profile
Share Comment